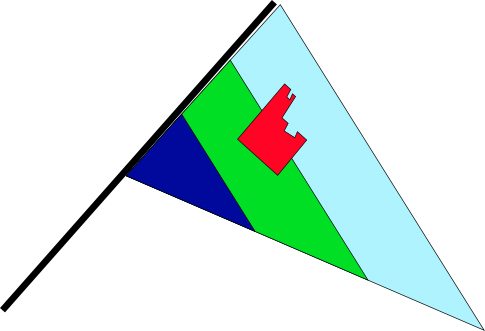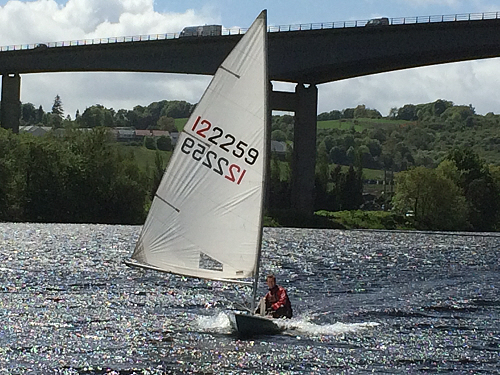 Perth Sailing Club was founded in 1949 and is a Dinghy Sailing Club on the banks of the River Tay at Perth.
Our clubhouse dates from 1960 and comprises changing rooms, clubroom and a small canteen. A grass boat park allows the storage of sailing dinghies in 3-4.5m length (10-15 feet) which are normally light enough to be sailed, launched and recovered by 1, 2 or 3 people.
Sailing on the Tay can be challenging at times but the banks are reassuringly close and participants are required to wear buoyancy aids, and during organised sailing, a safety boat is available to assist after the occasional capsize, or to lend a tow when the wind drops.
In the past, we have run basic training courses aimed at complete beginners giving them hands on experience and a degree of self confidence to sail without an instructor at the end. With the Coronavirus pandemic, this has not been possible but we are happy to provide informal instruction during club times on an individual basis.
Much of the club activity revolves around competitive sailing and a dinghy race is a good way of sharpening up your boat handling and decision making skills in addition to providing healthy exercise in the fresh air. Racing is not compulsory of course and members are encouraged to go sailing when others are about and a safety boat is on the water.
Most boats are members private property but many require two to sail them efficiently so don't worry if you don't have a boat of your own. It is a great way to learn from someone more experienced. The club maintains a small fleet of club boats for members to use once they get a little experience and feel confident of their ability. These range from roomy family boats to small vessels ideal for teens to sail themselves or with a parent, and some racier craft for the more daring.
Two things a sailing boat needs are wind and water. The Tay is tidal at Perth which is predictable although it can be complicated by the river flow after very wet or dry weather. The wind is less reliable although modern forecasting gets better all the time.
Sailing events are generally planned months ahead. This normally means we can sail earlier one weekend and then later the next and weekday evenings during the summer. Members take turns either to run the racebox or crew the safety boat.
Most sailing is done in visual range of the club but we hold a few longer downriver events over the season which runs from April to October.
Perth sailing club address: The Clubhouse, Lairwell, Dundee Road, Perth, PH2 7JU